Some time ago, I wrote about the deadliest dropshipping mistakes we made that nearly killed our business.
Looking back, I realize that there are some crucial eBay dropshipping mistakes specifically related to your drop shipping wholesalers which we haven't touched upon, so we will share nine more deadly mistakes in this post, and more importantly – how to avoid them!
Most of those mistakes are attributed to the first phase of working with a new wholesaler, I would call it "the due diligence" phase where many new sellers fail to do the proper checks prior to starting working with a dropship wholesaler. Let's dive right into it!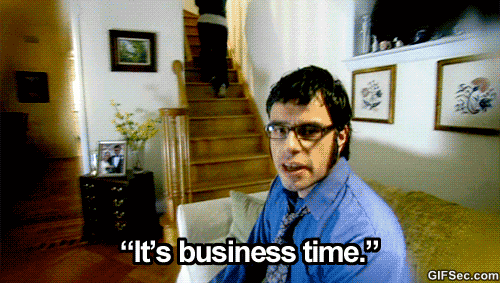 Drop shipping Wholesalers Mistake #9: Not making a sample order
Before you all scream that it costs money – yes, it costs money! But this is probably the best expense you will have while deciding whe#8ther to work with that supplier or not.
By the way, I remember the days when I calculated the profit on every sale and wasn't willing to spend anything I didn't find crucial to keeping the business going. Looking back, that was the wrong mindset and it held me back from developing the business faster (read more about this in the eBay seller tools post) . I see these mistakes being made today by new sellers who are not willing to spend as little as $20 on a solution like CrazyLister that can tremendously boost their sales.
Now, if you bargain well enough, you may even get a discount on the sample order, and you can always sell that product if you eventually decide to work with that wholesaler.
So, here's what you will gain by ordering a sample:
Handling time – You'll see how much time it takes for your wholesaler to dispatch the goods. As you know, handling time is already a standard excellence measure on Amazon and it's becoming a key ingredient on eBay as well to get your top rated status.
Shipping time – you'll get a good sense of the time it takes to arrive. It's also a great opportunity to see if the wholesaler works with real-time traceable tracking numbers so that you can follow your packages' whereabouts at all times.
Packaging – how secure is the item inside the package? Does the wholesaler use bubble wrap / foam? Are there any marketing materials the wholesaler stuffed inside to advertise his own business? Does the product packaging look like it' brand new?
Think of it this way: would you as the customer be happy to receive this package as it is?
Key takeaway: Your reputation is only as good as your drop shipping wholesalers. He's your logistic extension. If your drop shipping wholesalers take days to dispatch, send mediocre packages, use sub-par shipping methods, then you'll be the one who takes the hit once the customer is unhappy.
Drop shipping Wholesalers Mistake #8: Remote shipping destinations
This mistake cost me quite a bit! I was selling worldwide (including remote destinations such as the Seychelle islands) and every now and then, I had an order from a remote location.
What I didn't take into account was that my wholesaler sometimes charged me triple the usual shipping cost to ship to these remote destinations.
The price was even higher when I needed it to be express shipping.
If you don't pay attention, it can be a double edged sword: on one hand, you will lose money on that sale because of the high shipping cost, though on the other hand, cancelling the purchase will most likely upset the customer and may result in a negative feedback and a decrease in your account rating.
Key takeaway: Always ask your wholesalers for the FULL shipping rates table, including all the shipping options, such as priority and express.
Then, set up your shipping rates table on eBay with different prices per destination in order to avoid losing money on shipping to remote destinations.
Drop shipping Wholesalers Mistake #7: Price fluctuations
eBay (or any marketplace for that matter) is a very competitive marketplace, price wars are very common in most categories, so when you start selling an item, you have to monitor the competitors' prices closely if you intend to stay competitive with your price offer.
From my experience with over 80 drop shipping wholesalers from around the world, many of them tend to change their price at least once a year, and it's not always to the bad, wholesalers know the market and they know that there are times when they have to reduce the price to stay competitive, especially in categories where new models come out every quarter or so.
Key takeaway: Inquire about the price policy and price changes in advance. This applies to shipping price as well as they tend to go up every year. Try to bargain on quarterly price discounts, many drop shipping wholesalers will be willing to give special discounts to form long term relationships.
Also, it is important to provide buyers with several shipping methods because some will be willing to pay an additional fee for express shipping with full tracking.
UPS conducted a research about the customers' preferences while shopping online.
In the study, more than half of the consumers wanted to see estimated shipping costs and delivery dates early in the process. And while most shoppers (78 percent) will choose the least expensive option, they still expect to see the available faster options.
 

Melanie Alavi, Marketing Director at UPS noted about the research results:
"Giving shoppers more shipping options and greater control
over delivery timing can make a big difference"
Drop shipping Wholesalers Mistake #6: Holidays
This one is a biggie if you work with a lot of Chinese drop shipping wholesalers because in China, everyone takes around three weeks off during the Chinese new year towards the end of January.
For your dropshipping business, this can result in paralyzing your entire business for almost a month!
Pro tip: At the beginning, we worked with Chinese drop shipping wholesalers only and the first time they all went on their holiday break, our business came to a halt, we had to increase the prices of everything so that people wouldn't buy because we had no way to deliver the goods. We saw that most of our competitors did the same and realized they were dropshipping as well. The next year, we already knew what our best sellers were so, two weeks prior to the Chinese holidays, we bought small stock (delivered to us) and sold it during the holidays when everyone else was out of stock because they still completely relied on dropshipping from their Chinese drop shipping wholesalers.
Moreover, we increased the prices by 10-20% and still sold, because we practically had no competition during that period.
Drop shipping Wholesalers Mistake #5: wholesaler's return policy
For me, one of the fastest ways to know if I'm going to work with a wholesaler or not is to ask him about his return policy. A wholesaler that avoids returns will almost surely go into my black list. In fact, we dedicated an entire post to finding reliable dropshipping suppliers.
Throughout the years, I did see a shift in how wholesalers treat dropshippers, they began to realize that they have a responsibility for what comes out of their warehouses and that, in order to maintain a healthy relationship, they must share the burden with the sellers.
Some examples of events where I would expect to be reimbursed by the wholesaler:
The package is lost during delivery.
The package arrived damaged.
Key takeaway: Agree about the responsibility sharing in events where you think the drop shipping wholesaler should reimburse you before working together.
In case of a lost package, they may tell you that purchasing a shipping insurance is required, you'll have to consider the cost to value and decide with that in mind.
Up next…
Ok, we're more than half way through and there are still four major dropshipping wholesalers mistakes you can easily avoid.
I'll share them next week along with a bonus tip for all the eBay sellers out there.