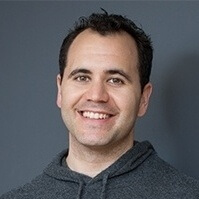 For this week's blog I've had the honor and pleasure of interviewing Chad Rubin, Skubana founder and one of the most successful online sellers.
How did you come up with the idea to start your own eCommerce business – Think Crucial?
It came down to creating products that solve problems.
There are two parts to how I arrived at it—first my family background and second my first job after graduation.
My parents were in the vacuum cleaner business and were barely able to make ends meet.
On the flipside, because I grew up in the business I knew everything there's to know about vacuum cleaners. Being a first-generation college graduate and working on Wall Street I came across a lot of technology stocks. I saw that stocks of Amazon, Google and online retail giants were doing really well. There was a lot of growth in the field.
So I told my parents that instead of selling vacuum cleaners in a physical retail store why not sell them on the Internet.
We began by enlisting the problems, so that we could create something customers would appreciate.
The big problem was expensive, over-priced genuine products that made you pay for shipping, returns, so we cut out the middleman, created reusable filters, free shipping, free returns and planted a tree for every thousand sold.
We cut costs by getting in touch with manufacturers who agreed to manufacture products for us and we then took those products directly to customers.
We began by selling on our own website (ThinkCrucial). We did the SEO, the keyword research, the whole 9 yards and diversified to Amazon, eBay and other marketplaces.
What was the first item you sold on eBay?
Hoover Upright Vacuum Filter
At what point did you decide that you're going to do it as a full time job?
The minute I was let go of my previous job! I knew I was onto something!
When one door closes, another one opens.
My job allowed me to study and recommend tech stocks day-in and day-out which provided me with a lot of perspective into where real growth was happening.
But once I was laid off, my entire focus shifted to eCommerce. And shortly after starting the website in 2009, we witnessed a huge uptick in sales velocity. That was probably due to us being a great alternative to everything else that was on the vacuum cleaner market. All these factors made me stay.
Competition on eBay is fierce, how did you distinguish yourself from your competitors?
Competition on eBay is fierce for those shopping for a deal. The way to stand out is by:
Having the lowest price

Having extremely keyword dense product listing titles

Understanding what exact product the competitors on eBay have high velocity for and following #1 and #2.
Outsourced manufacturing helped us stand out and compete on price points. Our manufacturers are located in Asian countries and most direct to consumer companies today rely on outsourced manufacturing— Bonobos, Dollar Shave Club, Casper's etc. are few examples.
We stood out by providing great user experience as well. Most of the products in the market did the exact opposite. We did a lot of market research and since I grew up in the business I knew what customers were looking for.
So when we built the product we were able to fit every spec and detail that customers wanted at half the cost.
What was the toughest obstacle you faced while running your eBay business?
The invasion of Sellers from China offering lower prices and free shipping.
With eBay's business model being centered on offering discounts, they have managed to attract Chinese sellers who provide low price points but at the same time never quite manage to add quality. You can never offer good quality products at dirt cheap prices.
People aren't really on eBay for quality and this is evident in the utter lack of a review system. There's no way for a customer to gauge product quality because of that.
As such Chinese sellers are thriving.
If you could time travel and meet your younger self, what advice you would give?
Interesting question that I have thought long and hard about. I have no regrets – because those exact steps got me where I am today. I wouldn't be where I am today without the mistakes and wild adventures of Chad in his 20s.
What was the single most important decision you made that contributed to your eBay success?
Kitting and bundling products.
For instance, we had a kit where we grouped vacuum filters and belts together. That helped us increase the selling volume and increase the price-value of the product.
Where do you see eBay in 5 years?
EBay gets purchased, say by Alibaba.
If you look at Amazon, they're focused on building a great user experience. They want to sell everything under the sun and provide relevant, quality products. They go to great lengths to bundle products together and ensure that the system features only real reviews.
EBay's entire business model is built around attracting and retaining value shoppers. They're keen on offering discounts. In essence it's morphed into a marketplace where people can buy goods from China.
As far as Alibaba is concerned, they want a foothold on US soil and eBay seems like an ideal pit-stop.
What would you say are the top three skills needed to be a successful online retailer?
Work Ethic – gotta keep your head down, roll up your sleeves and focus, focus, focus on one thing by doing it yourself first.
Intellectual Curiosity – finding problems that need to be solved and targeting those clients. Think about what keeps your customers up at night. What makes them worried, happy, upset, annoyed, scared, surprised, or isolated? Tickle those emotions in everything that you do. 
System Thinkers – you have to focus on your operating system and set up processes where the business does not require you every time.
What has been your most satisfying moment in business?
There's not one moment to point to – It's that I'm a builder at heart and I am in it for the entire journey. Being an entrepreneur has many ups but many downs. You need to just make sure you celebrate the wins and don't dwell for too long on the losses! I cherish moments when we have massive wins and savor it. 
At the end of every year we have an end-of-the-year party where we celebrate our successes and failures— thinking back on what we could do better and relishing what we did well. It's always an emotional moment for me.
If you were conducting this interview, what question would you ask (plus answer)?
Q: Tell me about when you failed?
A: There were lots of failures. We started very small with just one or two products. But ultimately, our vacuum business was growing by leaps and bounds and we were able to add a lot of SKUs as the business grew. Ultimately, in 2009 we decided to add a warehouse which proved to be a disaster.
It was a jungle! No process. No system. I had never built a warehouse and surely had no business running a warehouse. It didn't bring me joy. Instead of focusing on my weaknesses and trying to sharpen that skill. I decided to outsource that weakness so I can double down on my strengths. We outsourced our warehouse and never looked back!