Reason #1: CUSTOMERS CAN BE A NIGHTMARE
It's not easy to deal with customers. Many suppliers prefer to leave this job to the seller. Some suppliers are simply not good with providing customer support while others might not have sufficient language skills to do so.
Reason #2: TIME = MONEY
Customer support takes time and time = money. Some suppliers do the math and decide that they will take less margin on sales but save money on the customer support side and may make more money in the bottom line.
Reason #3: BE THE BEST AT WHAT YOU DO
E-commerce is getting more and more crowded from all directions:
More sellers
More suppliers
More buyers
More marketplaces (remember when we only had eBay and Amazon?…)
Specializing in one field becomes critical to success, the importance of focus cannot be overlooked when building your own business and, if you are supplying goods, focus on logistics and be the best in it instead of spreading the efforts in all directions and risking mediocrity.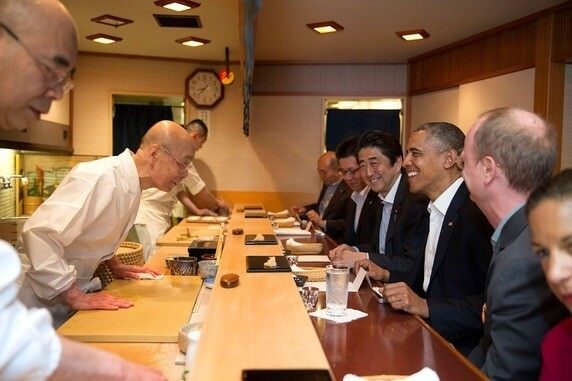 This guy above is the Japanese chef, Jiro Ono, owner of a three-Michelin starred Japanese restaurant in Tokyo.
Ono has been regarded by his contemporaries and peers as the greatest sushi craftsman alive and is credited with innovating methods used in modern sushi preparation.
All he prepares in his modest restaurant is sushi. He has been doing that for over 60 years now…day after day after day.
He serves ONLY sushi, nothing else! That's how specialized he is in the field, and he's admired everywhere. His restaurant is a tourist attraction as well as a place where many celebrities eat at.